Acquire Care from Your Veterinarian in Helena with Drop Off Exams and Hospitalization
Drop off exams can help you work timely vet care into your busy day to keep your furry friends in great health through the years. The examination process can help identify and rectify developing health problems and allow you to easily alleviate your concerns. If your veterinarian in Helena identifies any issues, your pet may stay at the clinic to receive ongoing care with our hospitalization services.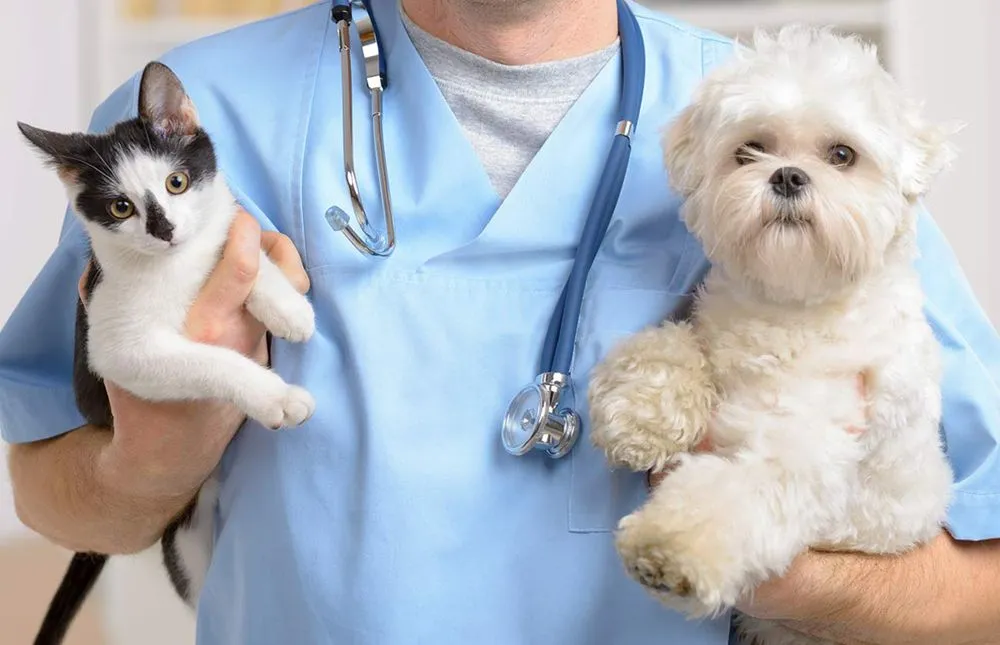 When to Obtain a Drop Off Exam – And What to Expect
If your pet's yearly wellness checks do not jive with your personal or professional schedule, simply set up a drop off exam appointment. Your pet will receive a full examination to evaluate existing medical conditions and diagnose developing problems. You can pick up your pet on your way home and receive a full health report from our team in Helena, MT.
Comprehensive Examination Process by Dr. Reisinger
The examination process by Dr. Reisinger begins with a review of your pet's health history forms and clinic paperwork, including a list of your concerns, if provided at drop off. A physical examination is performed next to evaluate your pet's current health status. Your vet will check your pet's vitals and look for signs of developing medical conditions. If any problems are identified, you will have an opportunity to review the examination information and authorize diagnostic tests or treatment for your pet.
Understanding the Need for Hospitalization Services
If your vet determines that your pet is suffering from an acute or chronic condition requiring immediate medical care, you may need to authorize hospitalization services. The hospitalization process allows your pet to receive the IV fluids, medications and procedures required for the diagnosed condition. Hospitalization services are also available after regular checkup appointments or on an emergency basis.
Conditions Treated on an Emergency Basis
Vets can treat a number of serious health conditions with hospitalization services. The most common situations requiring emergency treatment and hospitalization include:
Ingestion of toxic substances
Bone fractures
Heatstroke
Seizures
Severe diarrhea or vomiting
Inability to urinate
Blood in stool or urine
Cuts and abrasions
If you notice any signs and symptoms that indicate your pet is ill or injured, do not hesitate to call for care from your vet at Valley Veterinary Hospital of Helena in Helena, MT.
Schedule an Appointment or Call for Emergency Care at Valley Veterinary Hospital of Helena
You can schedule a drop off appointment at Valley Veterinary Hospital of Helena anytime by calling our team at (406) 442-0188 or filling out our online form. Our veterinary team is always ready to handle your emergencies, just give us a call to let us know you are on your way. We will evaluate the condition of your pet and provide the level of care required for complete recovery from minor to severe illnesses or injuries.